Ruminating on IT in Colleges and Universities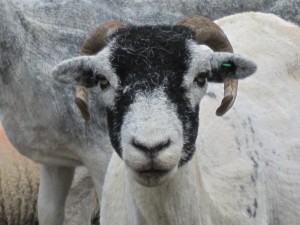 I don't want to push this metaphor too far, but here's the idea behind this series of brief essays and comments: I plan to revisit conversations that seem, in retrospect, to be incomplete (or maybe wrong). Some of those conversations will have taken place entirely within my head.
Since that's sort of like a ruminant (cows, sheep) chewing its cud, I picked that name for this blog.
Here are some of the conversation topics I've been wanting to revisit:
When should moral imperative trump IT policy?
Does the "demotion" of the "CIO" position mean IT is more or less important to a college or university? That is, I want to revisit my "Will you still need me when I'm 64?" piece from some years back
Why help desks must change their perspective 180°, so that they no longer work for service providers but rather for service consumers
Why the household parts of the National Broadband Plan are just as important to higher education as US-UCAN's network for anchor institutions
How should someone choose a mobile phone?
Do people today want privacy, or just the ability to choose whether they have privacy?
Is the demise of the strategic generalist higher-education IT leader, or more specifically the vanishing supply chain for those, good or bad?
I have no idea how frequently postings will appear, but when they do I intend and hope that they provoke controversy, discussion, and therefore progress. It's probably worth saying that posts reflect my personal views, not those of employers or friends present or past. And of course I welcome suggestions what I might write about.
Posted October 22nd, 2010 in
Uncategorized
. Tagged:
"College"
,
"Greg Jackson"
,
"Gregory A Jackson"
,
"higher education"
,
"information technology"
,
"IT Policy"
,
"University"
,
gjackson
,
IT
,
jgackson
.